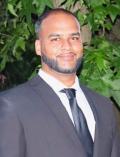 Mudasir was born in Pakistan and moved to Bronx, NY at the age of four with three siblings and soon after moved to Woodbridge NJ in 2006. Mudasir got into Real Estate at a very young age about 20 years ago. Mudasir was introduced to real estate because of his father. His father came to the United States in 1998 and worked as an apprentice for a small construction company in Bronx, NY. After a few years his father decided to open his very own construction company and started working small jobs to establish himself; soon after became a real estate investor.
His love for Real Estate came from his father and tried to learn as much as possible. Throughout the years Mudasir has gained a few set of skills to help his clients in every way possible. Mudasir has learned and gained excellent knowledge in Real Estate, Sales, Communication, Digital Marketing, and Construction. Mudasir is a full package deal and he loves to help his client pay the lowest price possible when it's time to buy and helps his client get the most when it's time to sell.
Mudasir is multi-lingual and fluently speaks English, Urdu, Punjabi, Hindi and he briefly understands Arabic and Spanish. Mudasir has a bad habit of not being satisfied until his clients are happy. He will go above and beyond to guarantee satisfaction for his clients in every deal. Mudasir aims to provide the highest level of service to his clients and takes deep pride in helping them achieve their real estate goals.