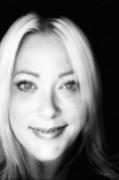 Hello! My name is Diana DeMeo, and I'm here to help you. The gift of home ownership has many benefits. But can be overwhelming and stressful at times. I am full time agent here to guide you through process. Making myself available to clients day or night. I am always a phone call away. I've lived in and around the greater Woodbridge area all of my life. Being familiar with the area not only better serves my clients but I also enjoy educating myself on local history. And there is nothing I love more then seeing a historic home or building get a new lease on life. Preserving the past while fitting our modern needs. When I hear people say "it' old" as if it needs to be discarded, my response is usually "that's the best part!" That home has survived, it remained strong after have come and gone. It may be old, but has kept so many families safe and warm from the storm. My admiration for the the past is not the only thing that attracted me to real estate.
My creative eye is useful tool when it comes to staging, and assisting potential buyers visualize their life in a new place. I have taken several courses in Interior Design. And I fully intend on educating my self further on this subject. Not just for my business, but for my personal growth. A few simple changes can take the ordinary to the extraordinary. Some may see a dreary, dark room and be discouraged. I can help you see the light. Use my natural creative force as well as my training to give you helpful inexpensive ways to rescue a space and bring it up to date.
And now my favorite part of real estate. There is a tiny moment that I patiently wait for. And that is when someone falls in love. That moment when their eyes light up and see themselves living and creating treasured moments in a home. Nothing compares to that moment when I am able to find the right house for a hopeful family. Then the work begins. Contracts, attorneys, home inspections, title work, and all the other details that go into a real estate transaction. I am devoted to the process from start to finish. Taking you from love at first sight to the honeymoon. Guiding and advising you through any bumps in the road that you may hit along the way.

I'm passionate about the work I do. Real Estate is constantly growing and changing. I am grateful that I can be a part of that. And proud to be Century 21 Main Street Realty agent. I have a wonderful supportive team of diverse agents that I get to work with every day. I feel fortunate to be in a office that encourages knowledge, growth and confidence.
Thank you for your interest. Looking forward to working with you.

Diana's Customer Testimonials
Diana DeMeo fielded my offer like a professional. I walked into her Open House and from the friendly welcome when I walked in to the signing b the dotted ine at closing. Great example on how to make a deal happen and professionally done.

Diana DeMeo was very knowledgeable in the area and throughout the transaction

Johathan

210 Pershing Ave, Roselle - Johathan , Agent:

Diana DeMeo

Diana is extremely knowledgeable and knows how to get things done. Any question day or night she was there for us. Helped us from negotiating to locking agreement and loan. She made closing so stress free. Thank you Diana for Everything.

Mike and Jenn, Home Buyers, Woodbridge, New Jersey , Agent:

Diana DeMeo